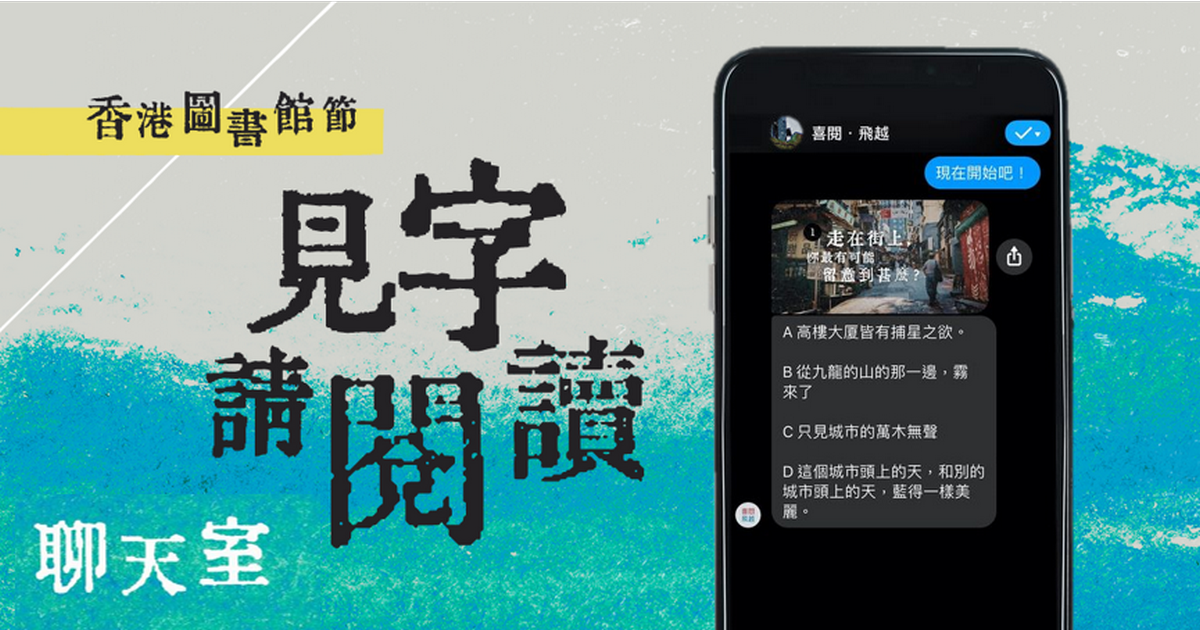 "See and Read" Facebook Interactive Game
In association with the multimedia artwork "It All Begins with a Word" jointly presented by the Hong Kong Library Festival and "ReNew Vision", Hong Kong Public Libraries' Facebook page "Reading is Joyful" has launched an interactive game as a chatbot. "It All Begins with a Word" is curated by new media artist Hung Keung. Hung joins hands with his peers to create a series of multimedia artwork, covering elements such as interaction, video, sound, animation, lighting and performance. The creations are all inspired by pieces from renowned local writers.
After entering the chatbot, you will be prompted to answer five multiple choice questions. The answers are selected from the works of local authors. The chatbot will then introduce a local author and some of their works.